Himpunan Mahasiswa Komunikasi Institut Bisnis Nusantara (HIKOM-IBN) sukses menyelenggarakan FikomFestival (FikomFest) Competition 2023 dengan tema "Let's Talk About Writing" di Diatap Coffee and Eatery pada Sabtu, 4 Februari 2023.
Sehubungan dengan kegiatan itu, HIKOM mengundang seluruh mahasiswa dan umum untuk menikmati penampilan dari Guest Star Kastra dan dari band lokal lainnya seperti Flowthentic, Crayon Cosmos, Saltera dan Perantaranya.
Peserta hanya perlu membayar biaya tiket masuk dengan harga terjangkau yakni Rp 60.000 untuk menikmati penampilan dari band dan secangkir kopi racikan dari Diatap Coffee and Eatery.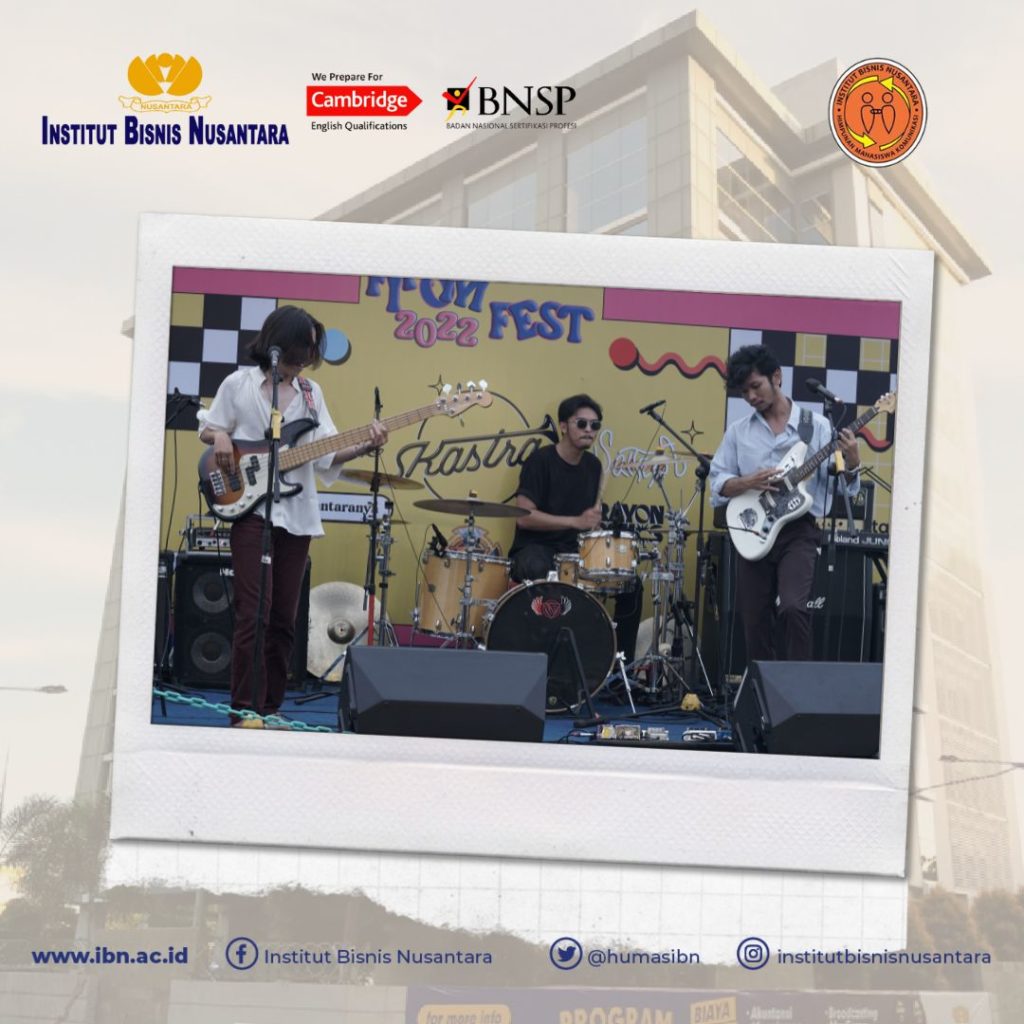 Penampilan para Band di FikomFest
Pada kesempatan ini, seluruh pemenang lomba Pamflet dan Copywriting berkesempatan menjemput hadiah lomba yang sudah diumumkan beberapa minggu sebelum acara puncak.
Adapun tujuan dari acara FikomFest ini untuk mendorong kreativitas dan inovasi mahasiswa dalam melahirkan karya dan membuka kesempatan memperluas jejaring mahasiswa yang memiliki bakat serupa. Dengan demikian, mahasiswa dapat saling memperkaya dan memotivasi.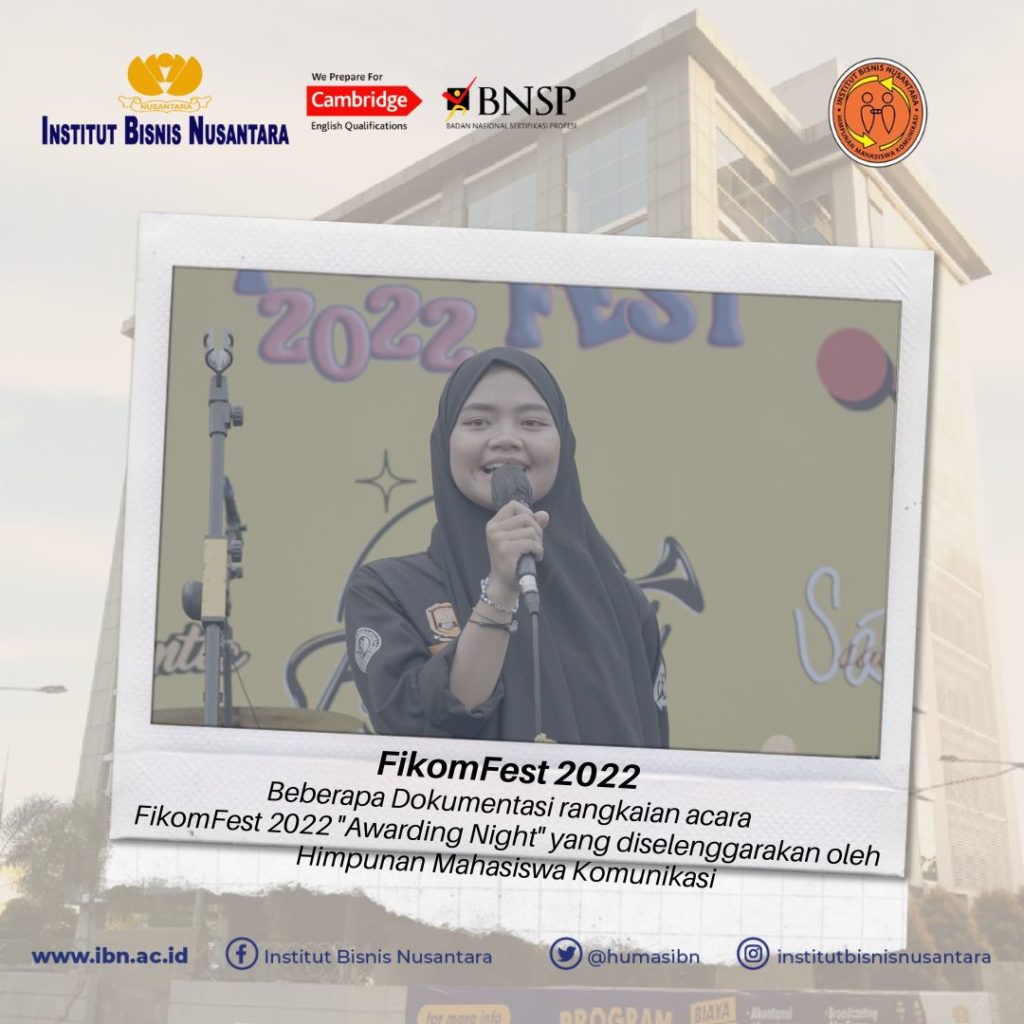 Ketua Pelaksana, Salsabil Ganiasih
Sebagai ketua pelaksana FikomFest, Salsabil Ganiasih mengapresiasi kerja keras panitia yang sukses menyelenggarakan acara dengan masa persiapan selama kurang lebih 3 bulan.
"Senang banget karena acara bisa berjalan lancar dihadiri kurang lebih 150 orang dan membuahkan kelegaan selama 3 bulan persiapan," ujarnya.
Ia berharap melalui acara FikomFest, semakin banyak talenta yang berkembang dan kreativitas yang tersalurkan khususnya terkait Pamflet dan Copywriting.
"Jadi, di acara ini kami dari panitia tidak hanya menampilkan tampilan band namun juga memberikan hadiah kepada para pemenang lomba Pamflet dan Copywriting sebagai bentuk penghargaan," ujarnya.
Salsabil berharap acara FikomFest mendatang dapat terselenggara dengan lebih meriah dan mendapat dukungan penuh dari kampus.
"Semoga acara FikomFest dapat lebih meriah dan lebih kreatif kedepannya serta dihadiri banyak dosen karena acara ini kita selenggarakan dengan sebaik-baiknya untuk mengangkat nama baik kampus," pungkasnya.